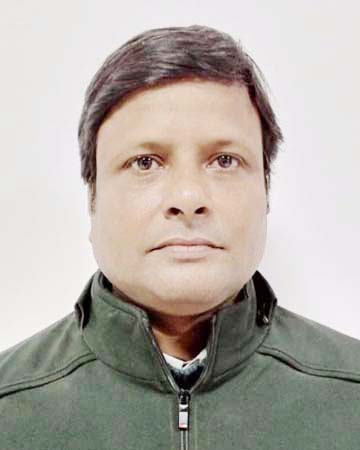 Dr. Ambalika Sinha


Director,
MBA
"Educationists should build the capacities of the spirit of inquiry, creativity, entrepreneurial and moral leadership among students and become their role model. – APJ Abdul Kalam"
Shambhunath Institute of Engineering and Technology is a leading business school focused on transforming and improving management education. We at Shambhunath MBA, extend a very warm welcome to you, as an aspirant of management education. I feel proud in sharing that Shambhunath MBA in the short span of time established a very good brand image in the minds of students, parents and recruiters. The two years full-time MBA programme available at Shambhunath affiliated to AKTU Lucknow, University and approved by AICTE New Delhi. The curriculum designed in line with topmost management schools in India and world to bridge up the gaps between academics and industry. To enhance the employability of MBA students Shambhunath MBA having industry tie-ups named Industry Connect Program (ICP) with SEBI, AMUL, Coca-Cola etc.
The faculty members of Shambhunath MBA have rich experience in the field of corporate, management education and research. The outcome-based education, use of ICT based tools in teaching, live examples, and case study based approach make the MBA programs more interactive and effective to the students. The continuous mentoring process adopted by the faculty members help students to identify their SWOT which improves their strengths and areas of improvement.
A dedicated Training and Placement team and Corporate Resource Centre at Shambhunath helps students get an opportunity to participate in placement process, results in our students placed in the many reputed companies like Tommy Hilfiger, Arohan, Bajaj Allianz, HDFC Bank, ICICI Bank, Just Dial, Panacea Infosec, etc. To develop entrepreneurship mind among the students we have dedicated Entrepreneurship Development Cell. With a world-class infrastructure supported by state-of-the-art technology, Shambhunath continues to look far beyond the routine, in its endeavor to create leaders capable of a new stamp in the world of business.
Looking forward to welcome you to the Institute.