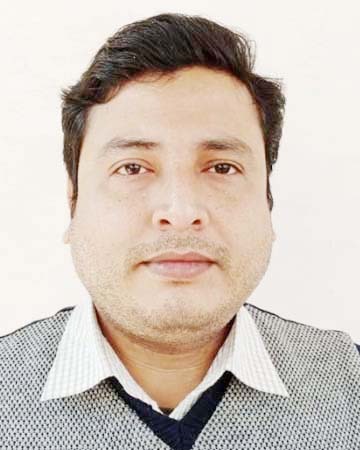 Dr. Bakshi Rohit Prasad
B.Tech(CSE), M.Tech(IT), Ph.D(CS)
Associate Professor & Head,
Department of Computer Science & Engineering.
The Department of Computer Science and Engineering welcomes you to be a part of the thriving computer science community and become visionaries and change makers of the future.
It is a pleasure to head the department of CSE at SIET, Prayagraj. The department has a team of highly experienced and motivated faculty members who are in process of tuning the young minds to make them globally competitive. The strength of the department is highly motivated students who understand the dynamics of the industry and upgrade their skills accordingly. The scope of computer science is endless. The students of the computer science and engineering are highly demanded by the recruiters of the top companies
We offer our students the best hands-on experience, intellectual collaboration, research prospects, social impact projects, industry linkages so that they get the best of placements and also contribute to societal growth. The content of every course in our curriculum have been integrated so as to facilitate the development of innovative computational flair among the students. Our department is consistently striving for a better curriculum, teaching and learning practices that will provide scope for the students to acquire knowledge for better opportunities, admissions in prestigious institutions and promote research and consultancy.
The Department aims to produce quality professionals in the field of Computer Science and Engineering and strive for excellence in research and develop. Our faculties have excellent academic knowledge and assist students to be dynamic in choosing and pursuing their interest. Students are encouraged to take ICT projects such as Smart City, IoT, Robotics, Future Networks, Big Data Analytics, Data Mining, Artificial Intelligence, Machine Learning, Cloud Computing, Cyber Security, Blockchain,etc.
We have top class students who are consistently getting placed in leading MNCs, TCS, Infosys, Accenture, TCS, Wipro, Capgemini, Deffodiletc with the highest package of 16 LPA and aspirational students also qualified in UPPSC. Good numbers of students are joining prestigious institutions like IITs, IIITs, NITs and top Universities for higher education and research. The department provides excellent infrastructure and facilities for faculties and students to excel in teaching and to be dynamic to accept any research challenge. The department has future plans which include the proposal to start M.Tech. and Ph.D. programmes in Computer Science and Engineering.