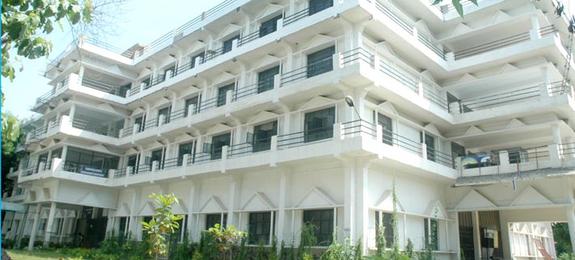 SCE is one of the pioneer Institutes in Uttar Pradesh. Our campus spreads over 03 acres of land in a beautiful and serene atmosphere ideally suited for higher class of education. Our campus is equipped with lush green campus, outfitted with wi-fi facilities, 24 h power back up, ample parking space, a tuck shop, medical ambulance on the call, RO water supply, ATM, CCTV monitoring, firefighting equipment's, conference halls, and accommodations. SCE has deployed security guards round the clock at the campus and the hostel.
The classrooms and laboratories provide hands-on training and practical exposure to students besides giving them a platform to self-experiment and cross new boundaries of knowledge. Each department has its own, specialized lab that meets industry standards and is periodically upgraded.
The college is situated at Jhalwa 6 km from Allahabad railway station, Allahabad. The college provides modern teaching facilities and buildings represented through modern architecture, giving the precinct a dynamic and vibrant atmosphere. The infrastructure also includes a state of art air-conditioned computer laboratory with servers and internet facilities; and work stations have welding and smithy equipments that provide hands on experience to our engineering students.