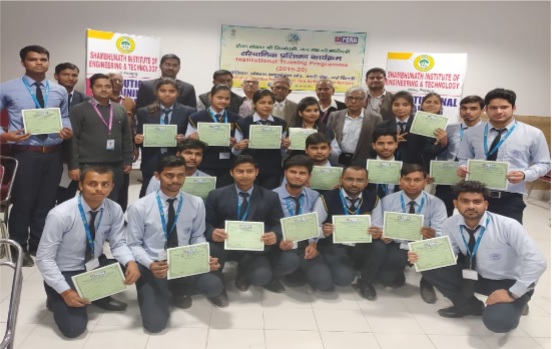 Conducted On:
Uploaded On:
View Photos »
SHAMBHUNATH INSTITUTE OF ENGINEERING & TECHNOLOGY
DEPARTMENT OF ELECTRICAL ENGINEERING
Report on Energy Conservation
Petroleum Conservation Research Association Organized an Institutional Training Programme in Shambhunath Institute of Engineering and Technology on Energy Conservation on 19. Feb.2020. The training program was taken by Er. Ashwani Gupta [Faculty, Petroleum Conservation Research Association] and Mr. Rajeev Gupta [Ex. GM, ALSTOM]. Their conspicuous efforts make us understand about the need of Energy Conservation. In this session they told our students about the rising demand of energy and availability of conventional resources and how energy is now recognized as an essential measure for Socio -Techno -Eco development of any system. They also Prompt our Engineers and Technologist to engrossed on accepting challenges of rising demand of Energy need without delaying it any further. The training program was attended by the faculty members and students of Electrical Engineering department.